In this podcast episode, "Expert Tips for Feeding Your Premature Baby in NICU" I, Meg Faure, engage in a heartfelt conversation with Tove, a mother who recently welcomed her third child prematurely. We delve into Tove's NICU journey and gain valuable insights from pediatric dietitian Kath Megaw.
Challenges and Uncertainty with a Premature Baby:
Tove shares her experience with premature birth and the accompanying anxiety. Her role as a mother to a special needs child adds complexity.
NICU Care and Feeding:
Our conversation takes a significant turn with the addition of pediatric dietitian Kath Megaw. She emphasizes the critical role of breast milk and discusses the dual approach of breastfeeding and tube feeding for optimal growth. Kath also sheds light on the transition from tube feeding to breastfeeding and the beneficial use of dummies (pacifiers) in NICU care.
Emotional Struggles and the Path Forward:
Our podcast uncovers the emotional challenges parents of premature babies often face. Tove candidly shares her feelings of relinquishing control and the daunting prospect of leaving the hospital without her baby. In response, Kath Megaw provides practical advice on milk stimulation and proper nutrition.
Journeying Home after NICU and Maintaining Milk Supply:
In the final part of our discussion, we explore the emotional aftermath of going home without her baby. Tove expresses concerns about maintaining her milk supply, and Kath Megaw provides insights into ideal NICU visiting times. We conclude with heartfelt gratitude to Tove and Kath Megaw, highlighting their immense support for parents on similar journeys.
Conclusion:
This podcast "Expert Tips for Feeding Your Premature Baby in NICU" equips parents with insights into both the emotional and medical aspects of premature births, serving as a valuable resource for those caring for premature NICU infants. Additionally, don't forget to download the Parent Sense App, which aids in tracking and offers tailored articles for parents of premature babies.
Little Little Prem, Meet Nicolle Grosskopf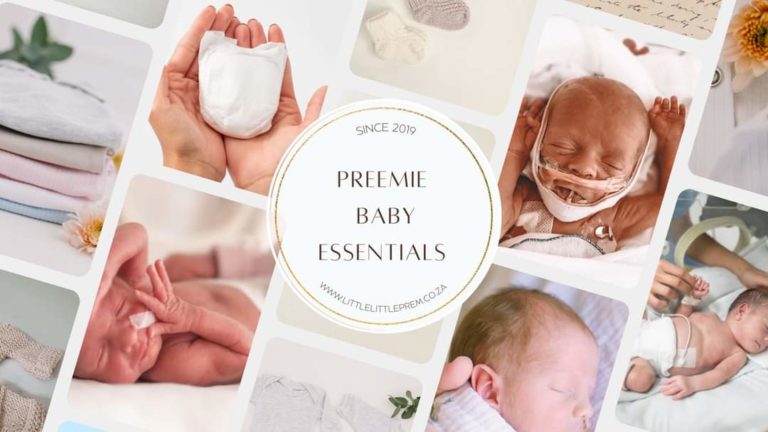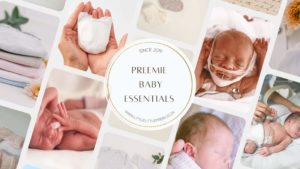 Little Little Prem, a local business founded by Nicolle Grosskopf, is dedicated to supporting mothers with NICU miracle babies. Nicolle, herself a mother of a 34-week preemie, started this venture after experiencing the challenges of having a premature baby and navigating the NICU journey firsthand. Recognizing the lack of resources and support for preemie moms, Little Little Prem was established in 2019 to provide essential products tailored to the unique needs of NICU parents. Nicolle's mission extends beyond products; she also initiated a WhatsApp support group to create a tight-knit community of NICU moms, offering emotional support and guidance. Little Little Prem's ultimate aim is to ease the NICU experience and bring some brightness to the journey for parents facing these unexpected challenges.
Nicolle has generously provided a 10% discount code, "Littlepreemie," to help families access essential products and support – – > CLICK HERE