Welcome to "Sense by Meg Faure," the ultimate parenting podcast. I'm Meg Faure, your host, and today, I'm excited to introduce you to a remarkable episode titled "Navigating Preemie Milestones & Development." This episode delves into the beautiful yet intricate world of parenting. Our spotlight today is on Tove, a mother of three, and her distinctive journey with her preemie baby, Nova. In this episode, we dive into significant questions and discussions that offer valuable insights into the complexities and joys of early parenting.
What You Can Expect
We kick things off with a warm welcome as I introduce myself, highlighting my expertise in the perinatal period and my passion for simplifying the early parenting journey. I am joined by Tove, who has been a guest on our show before, and she's here to share her unique experiences.
Adjusted Preemie Age and Developmental Milestones
Tove and I discuss a fascinating concept—adjusted age. This concept is a game-changer for parents of premature babies. We explore how it impacts feeding, developmental milestones, expectations, and even the weaning process. Discover how Tove navigates her baby's sleep routines using adjusted age.
Sibling Dynamics and Coping
Having a third child is a game-changer, and Tove shares the adjustments her family has made. We explore the challenges of managing the needs of three children and how routines and sibling dynamics evolve. We delve into sibling relationships, particularly the intriguing dynamics between Nova, Jagger, and Gray, and discuss strategies to engage a toddler with a new sibling.
Gratitude
Tove reflects on her unique journey and the initial challenges surrounding Nova's premature birth. Despite the difficulties, we touch on the incredible resilience and gratitude that shine through in her story. If you're a parent, a soon-to-be parent, or simply interested in the beautiful yet challenging world of parenting, this episode; "Navigating Preemie Milestones & Development" is a must-listen.
Tove's journey, her resilience, and the insights we share can offer valuable perspectives and support for your own parenting journey. So, don't miss out—tune in to the podcast and gain a deeper understanding of the complexities and joys of early parenting.
Additionally, don't forget to download the Parent Sense App, which provides tracking tools and tailored articles for parents of preemies.
Little Little Prem, Meet Nicolle Grosskopf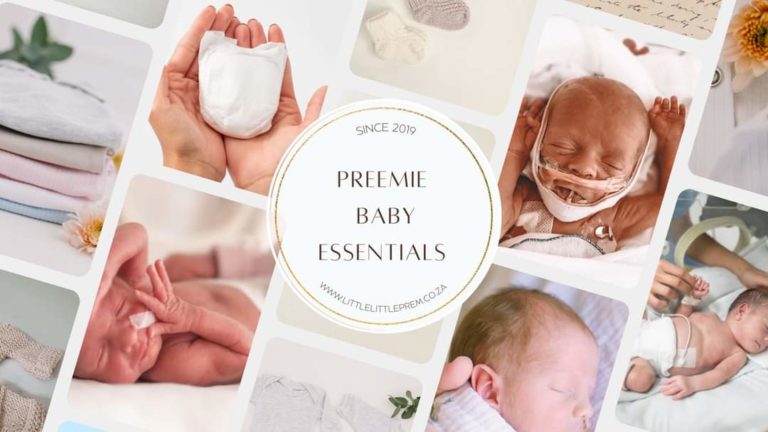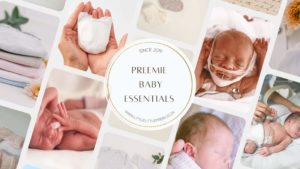 Little Little Prem, founded by Nicolle Grosskopf, supports NICU mothers. Nicolle, a mother of a 34-week preemie, began this venture after her own NICU experience. Little Little Prem, established in 2019, offers specialized products for NICU parents and fosters a supportive community through a WhatsApp group. Their goal is to make the NICU journey easier and brighter for parents facing unexpected challenges.
Nicolle has generously provided a 10% discount code, "Littlepreemie," to help families access essential products and support – – > CLICK HERE