This potty training workshop answers one of the most searched questions on the internet: "How do I potty train my toddler?"
It can feel like an insurmountable task in the toddler years, and rightly so…Potty Training is probably one of the more challenging stages of raising a toddler. If you're thinking about starting to potty train you're probably wondering:
When do I know my little one is ready potty training?
What do I need to potty train effectively?
How do I potty train?
All these questions and more will be answered as parenting and child-care expert, Meg Faure presents her highly acclaimed Potty Training Workshop.
Here's what you can expect from this online workshop:
A step-by-step printable Potty Training Guide
A 30 minute Masterclass presented by Meg Faure
A guide to know what Potty Training essentials to have on hand
The ability to know the exact time to start potty training your toddler
An understanding of your toddler's sensory profile and identifying their toilet training cues
A 10 Day plan for fuss-free potty training
Bonus content: hints, tips and what to expect and more!
"Children first start becoming aware of the urge to void between the ages of 1 and 2, however this is not [necessarily] an indication that they are ready to begin toilet training. Some toddlers simply adapt to using a potty with ease but for many, any number of things can go awry. This workshop will equip you with all the knowledge and tools to make potty training a stress-free experience." – Meg Faure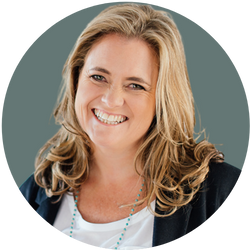 Presented by Meg Faure
Meg Faure is an Occupational Therapist, baby specialist and well-known author & co-author of the Sense series of parenting and baby books, including the best-selling Baby Sense and Weaning Sense books. Meg is an expert on all things sensory and has lectured internationally on Infant Sensory Integration & Disorders for OTs around the world. In 2020, Meg founded Parent Sense – an all-in-one baby app to give new parents a convenient, credible source of information, useful tips and all the secrets to successful parenting in the first precious year of life.